Published on
Zoom Meetings with WooCommerce Integration
Have you ever felt the need to sell your Zoom meetings from your WordPress website ? With Zoom Meetings with WooCommerce Integration plugin now you can do so easily and automated as well.
Requirements:
More Benefits to consider by subscribing to Zoom Plans:
If you didn't knew zoom has additional plans which provides extra features to your meetings then you should and probably subscribe to their starter plans for boosting your meetings. Check out their pricings from zoom.us official site.
Subscribing to Zoom plans would allow you to get more benefits with this plugin (indirectly) since API calls, meeting times are also extended and so on. 
Please check this Zoom official post for what i mean on API rates. This might change in future so this is based on at the time of this writing.
What does this plugin do ?
Zoom Meetings with WooCommerce Integration as the title describes, this plugin integrates your Zoom meetings into your WordPress site by automating meetings based on the meetings you want to sell.  You will be able to create Zoom meetings directly from your WordPress Admin without needing to go into Zoom site or App. However, joining meetings would need Zoom Desktop client, iOS or Android clients.
What do i mean by Sell Meetings ?
By sell meetings, you will be able to convert your meeting into a purchasable one using WooCommerce. You will be given an option when creating meetings to enable purchase. If selected plugin automatically creates a new WooCommerce product where it will link the meeting to the product. No extra things needed. Just that and your users can buy the meetings.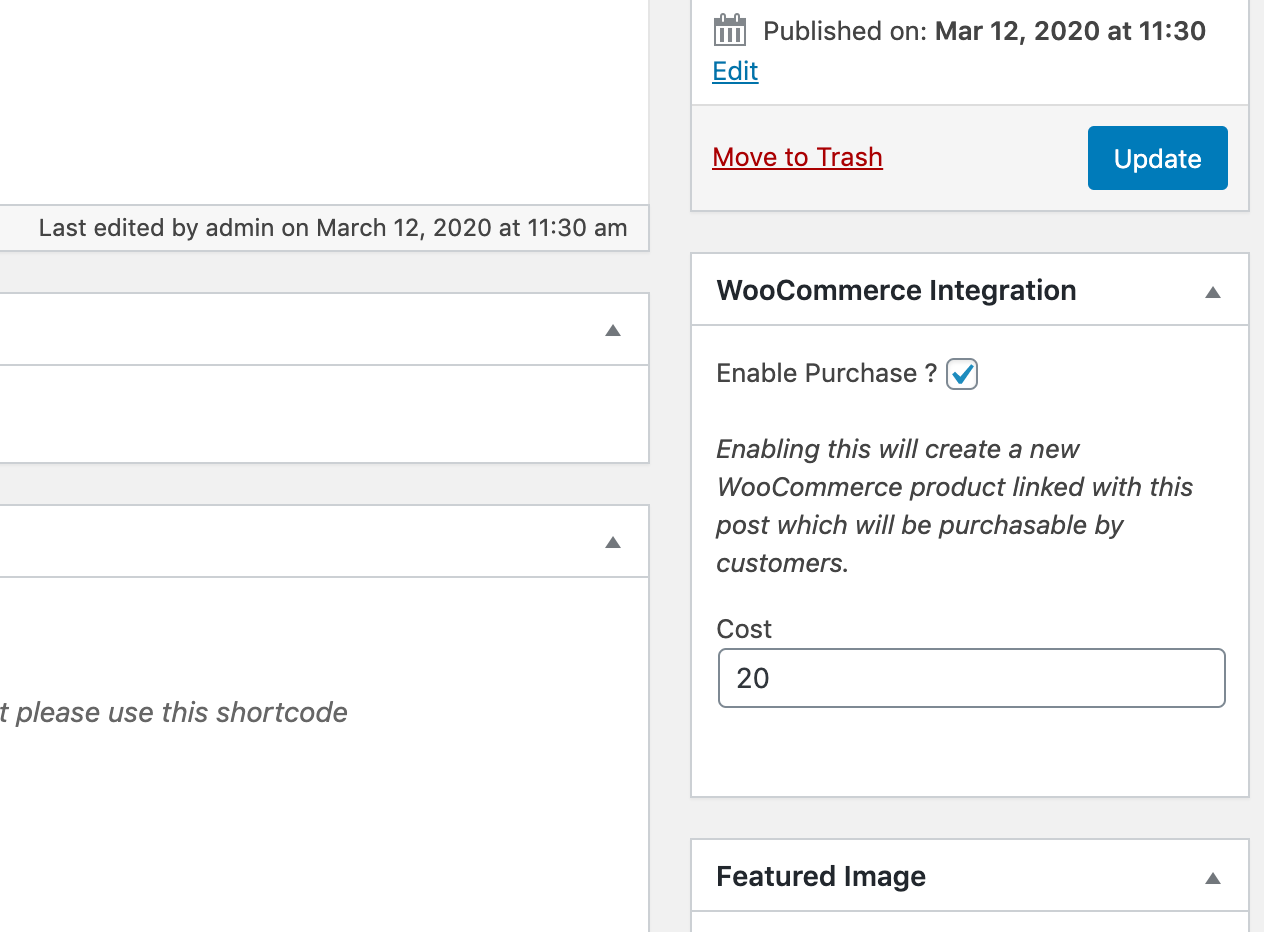 Well all that is good but how can my users join ?
No worries here ! When they purchase the meeting. Default WooCommerce email is sent out where Join Links for the meeting is also sent with information of time and timezones. From there your users will be able to join your meetings. Also, if they browse into yoursite.com/my-account page. There will be "Meetings" tab where they can join from as well.
For hosts ? Hosts can start from the meeting page they created the meeting. Nevertheless, hosts also get the start link emails.
Also, a 24-hour before the meeting start cronjob is also in place to provide more robust experience.
In order to integrate with WooCommerce Bookings check out Zoom integration for WooCommerce Bookings – if you are using WooCommerce Bookings then this plugin will satisfy your needs. More description can be found on the link provided.
For more detailed info's on the integration you can visit the links below where you will find resources and documentations to how you will be able to take the advantage: